M.E.P SHOP DRAWING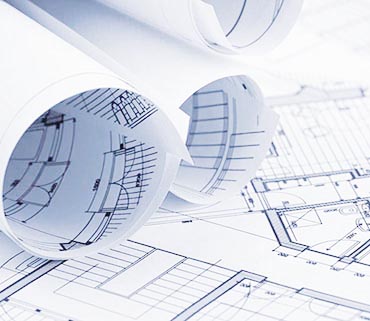 M.E.P SHOP DRAWING: Our team of qualified and experienced MEP engineers is proficient in providing detailing services such as duct detailing, water supply detailing and panels distribution. Whether it is detailing or drafting, we can handle all phases of your mechanical engineering project. Our M.E.P drafting services include:HVAC Shop Drawings, Plumbing Shop Drawings, 2D MEP Co-ordination Drawings, Electrical Drawings, Service Distribution and Installation Drawings, MEP Installation Drawing Set, Sections, Plan Views, Plant room layout drafting, Fire protection system, Cable/ Harness diagrams, Lighting plans, Panel schedules and distribution panels, Water supply and distribution plan details, Compressed air and medical gas drawings...etc
PROCESS
Provide us with your project details (CAD plan, PDF file or paper outline).

Present us with the services you are interested in (Design, Shop drawings, 3d rendering

Upon signing of agreement, we will begin creating your project. Within few days, you will have a first sample for review according to the service choosed.

Our typical turnaround time for your project is as short as the time required to finish the project in professional manner.
OUTSOURCING BENEFITS
Outsourcing your drawings to Vertex Group, your organization can take complete advantage of time and human resources ending-up in additional business and more profit. We can roughly perform all of the important steps of any of the engineering services that we offer and will provide you reliable, high-quality, trustworthy results at cost-effective rates. If you're looking for engineering services from a highly qualified company that puts clients first, then we believe that Vertex Group is your best option.
Shop Drawings
Architectural drawings
Architectural layout landscaping CAD drawings Architectural floor plan CAD drawings Architectural Space plan CAD drawings Furniture CAD drawings Ceiling plans/ CAD drawings Architectural elevations CAD drawings Architectural sections CAD drawings Detailed architectural drawings
Learn more >>
Structural drawings
Structural steel CAD drawings RCC beam CAD drawings Structural steel drafting Construction CAD drawings Rebar detailing Detail shop drawings Bar bending schedules Quantities take off Value engineering As-Built Drawings
Learn more >>
MEP drawings
HVAC shop drawing Plant room layout drafting Fire protection system CAD drawings Cable/ Harness diagrams Lighting plans Panel schedules and distribution panels Water supply and distribution plan details Compressed air and medical gas drawings
Learn more >>